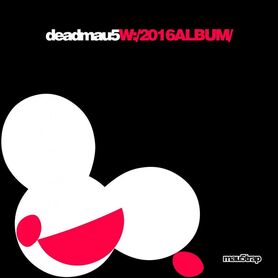 W:/2016ALBUM/ is the eighth studio album by deadmau5 and was released by his label "mau5trap". Some of this song names have very odd names, usually from a demo track he worked on or some story that he told in his Twitter. because of this, he would make a few demo tracks and name it right after his stories and upload the tracks on his web site live.deadmau5.com.
Track List
Edit
4Ware - 8:39
2448 - 6:24
Cat Thruster - 5:36
Deus Ex Machina - 6:31
Glish - 2:10
Imaginary Friends - 7:46
Let Go (Feat. Grabbitz) - 6:20
No Problem - 6:69
Snowcone - 5:15
Three Pound Chicken Wing - 6:22
Whelk Then - 5:39
Ad blocker interference detected!
Wikia is a free-to-use site that makes money from advertising. We have a modified experience for viewers using ad blockers

Wikia is not accessible if you've made further modifications. Remove the custom ad blocker rule(s) and the page will load as expected.